When preparing the upcoming version of Train Driver 2, we introduced several improvements regarding GUI of main menu and scenery builder.
Scenery which is set up as a background for the main menu has less objects than before, what should improve computer performance when changing settings or waiting to enter the game. On the right side of the start screen a list of shortcuts to TD2 social media pages has been added.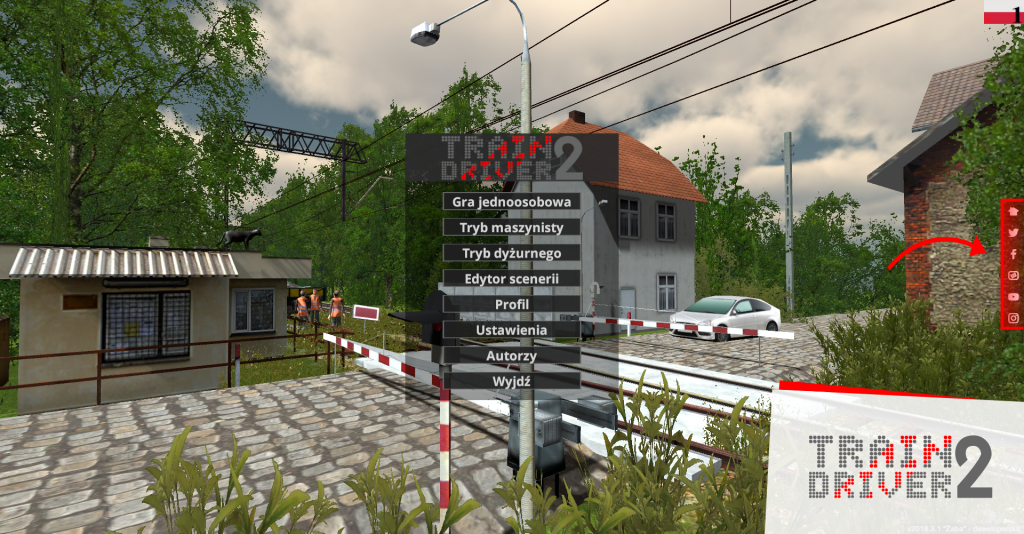 Many options in the settings menu have been added with last patches, so that a user is able to configure the gameplay according to his own preferences. In order to increase readability of that menu the settings have been divided into four categories: Game, Graphics, Builder and Other.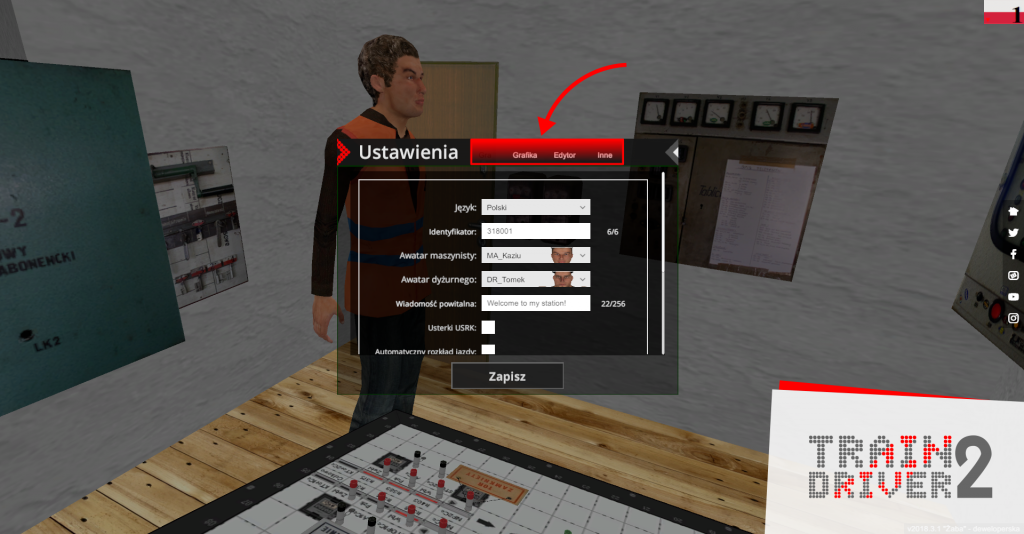 Apart from new objects, scenery builder in the upcoming version will offer new functionalities as well. Using a new button located bottom left (marked as: 1) one can show or hide railway sleepers in the builder view. At the bottom, next to cursor coordinates (marked as: 2), an information about currently pointed object's name is shown. A new button has been added bottom right (marked as: 3), with which a user is able to check, how many objects (to be precise: objects' colliders) are in use on the currently built map. At the same time an information about the safe limit of objects used on one scenery will show up.