Scenery editor in the upcoming version of Train Driver 2 will allow putting new infrastructure elements along the track. Examples are shown below:
dławiki torowe – impedance bonds
skrzynka licznika osi – axle counter box
skrzynka EON – audio frequency track circuit box
skrzynka EOR – electric switch heating box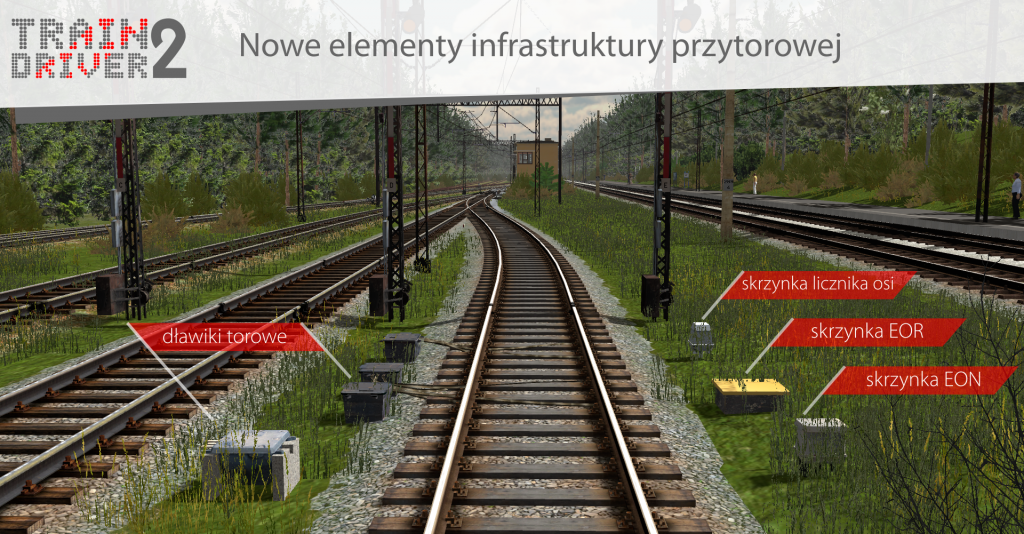 Objects created by chudya and RBach (Trainz).
EDIT: Not only axle counter box, but also axle counter itself will be available in the upcoming version! Model created by chudya.